In case you missed it, Oprah Winfrey kicked off her 25th and final season of "The Oprah Winfrey Show" . And she promised a few surprises. She teasing the 300 audience members with the idea of  a trip to New York, Philadelphia or Los Angeles, she said her last season merited something "bigger."
"So I started to think about where would I most want to go," she said over the din of an audience that suddenly understood they were going somewhere far away.
"Maybe I should take you all with me to the other side of the world. We're going to Australia," Winfrey shouted.

And t hen,  a mock-up of a Quantas Air Lines jet rolled onto stage. Its door opened and  John Travolta popped out!
Oprah dances onto the stage with one of her all-time favorite guests, John Travolta. "There is really no one on earth I'd rather be with in this moment than you," she says. "Twenty-five years later, you still make my heart go pitter-patter."
Photo: George Burns/Harpo Studios

Says Oprah's people, after 24 years filled with fun, laughter and plenty of tears, Oprah is kicking off her 25th season in style. "It's our season premiere, and we're on the 'love train' today!" she says.
John has appeared on The Oprah Show 11 times and says that being on Oprah's stage feels like coming home. "If I may be so bold as to speak for the public, speak for the world, you have this rare ability to inject knowledge, help, hope, love and art into the culture," he says. "Oprah, there's only one of you, and there will never be another one. You are our queen, and we thank you for allowing us to be part of your life. And we're lucky to be a part of your life."
Not bad!
…………..
Moms- did you breastfeed?
I did. It was a no-brainer for me.
The CDC is saying three out of Four New Moms Initiate Breastfeeding. Yet, only 43 percent of babies still being breastfed at 6 months of age
According to the CDC, 75% of babies born in the United States in 2007 – over 3 million – started life breastfeeding, according to the Centers for Disease Control and Prevention's 2010 Breastfeeding Report Card.
State by state breastfeeding initiation rates ranged from nearly 90 percent in Utah to 52.5 percent in Mississippi.
Only 43 percent (1.8 million) are still breastfeeding at six months and only 22 percent (fewer than 1 million) are breastfeeding at 12 months. National Healthy People 2010 objectives call for 50 percent of new mothers to continue breastfeeding for six months and 25 percent to continue for one year.
COMMENT
………….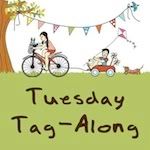 ………….

Google+ Comments