JUST POSTED!
Win $50 to Dave and Buster's!.
First off: check out this promotion at Dave & Buster's. Right now Dave & Buster's has two great reasons to book a party early: free room rental or 50% more game play. This offer is only valid if booked before October 31st, so users should contact a planner today at 877-475-0615.
How much attention do you actually devote to your newsletter?
By newsletter, I mean the Feedburner feed that people subscribe to.
My feed hovers around 800 subscribers, depending on how feedburner is feeling that day ( there is a known issue with feedburner numbers).
A couple of weeks ago I changed my feed to just deliver summary emails rather than full posts. I figured, who actually reads this stuff? My boring life and Silly memes? Well guess what. I've had several WONDERFUL readers email me to say they would prefer the full post delivered. I've gone ahead and switched back to the full post delivery for the 50 people who enjoy my seriously boring life in silly memes. Bless you all 🙂 and Thanks!
If you don't have a feed to subscribe to by email it's no big deal. 99% of blogs have an  RSS  option feed for people. If you want an email subscription option, head over to feedburner and get one for free.
Aloha Friends, my question for you is, how much attention to you give to blog newsletters/feeds? (yours and/or others)
..

ALICE COOPER :
1. SCHOOL'S OUT : "School's out for summer. School's out forever…"
What was your best summer vacation memory as a child? Staying out late hanging out and riding my bike everywhere.
2. BILLION DOLLAR BABIES : "Billion dollar baby, I got you in a dimestore
No other little girl could ever Hold you any tighter, any tighter than me baby"
What was the last thing you remember buying in a dimestore?When was the last time I even saw a dimestore?
3. WELCOME TO MY NIGHTMARE : "Welcome to my breakdown,
I hope I didn't scare you. That's just the way we are, When you come down!
We sweat laugh and scream here, Cause laugh is just a dream here…"
Can you tell us about a nightmare you have had recently?
Standing in line to use the ladies room at a crappy rest stop.

4. ELECTED : "We're gonna win this one, take the country by storm
We're gonna be elected, You and me together, young and strong"
Democrats, Republicans or Tea Party? Who will sweep the elections?
Colbert of course.
5. NO MORE MISTER NICE GUY : "My dog bit me on the leg today
My cat clawed my eye, Mom's been thrown out of the social circles, And dad has to hide…"
Have you ever done something that embarrassed your family?
Like yell at my kids in public?
6. SICK THINGS : "Sick things, in cars, rotate round. My stars. Sick things. Pretty things…"
Have you ever been motion sick? Was it in a car, on a plane, or on a boat?
When I was like 5.
7. I LOVE THE DEAD : "I love the dead before they're cold, their blueing flesh for me to hold. Cadaver eyes upon me see nothing. I love the dead before they rise, No farewells, no goodbyes…"
What celebrity death really bothered you? Howie Cunningham and June Cleaver. I'm still in morning…
8. SCIENCE FICTION : "Forever I'll enjoy your under-achievement, I gonna see you every day now if I can, Why then don't the night show really matters, I still wake on the fields of regret"
What is your favorite science fiction movie? Does Night of the Living Dead (original thank you) count?
I can't really do SF because I sit there analyzing the reality of everything. Totally drives people nuts.
MARILYN MANSON :
9. WHITE KNUCKLES : Fistfuls of you… You pulled me through with white knuckles…
Fistfuls of you"
Has someone ever grabbed you to save you from a dangerous situation?
Grabbed on to me to save me or themselves?
10. THIS IS HALLOWEEN : "I am the clown with the tear-away face
Here in a flash and gone without a trace. I am the "who" when you call, "Who's there?"
I am the wind blowing through your hair. I am the shadow on the moon at night
Filling your dreams to the brim with fright"
What is the oddest thing you ever did on Halloween?
Dressed up in a costume and rang doorbells begging for crappy candy.
11. THE WOW : "I'm worse than what you think you'd catch from me. Complicated's understated. Did you stop and take a look at who you fell in love with?"
Have you ever been through a divorce?
Nope. I'm too cheap.
12. THE FOOD PYRAMID : "Everybody! My body is a pyramid that's made of healthy food so do what we say (yeah) eat right every day (food) I love you."
What does your food pyramid look like?
Nuts, cheese, and lots of veggies. No bread. I'm not a vegetarian.
13. THE BEAUTIFUL PEOPLE : "Hey you, what do you see?
Something beautiful, something free? Hey you, why you trying to be mean?
You live with apes man, it's hard to be clean"
What makes a person beautiful?
How they live their lives and how that affects others.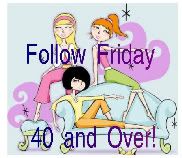 Google+ Comments