that allows people to post reviews of others, such as co-workers. According to the site, Honestly.com is an online resource for building, managing, and researching professional reputation, using community-contributed, professional reviews.
Why do reviews of coworkers anyway?
Honestly.com says that reviews help you get the inside scoop on other business professionals, providing candid assessments of coworkers, potential hires, business partners, and more. It's not just to review the bad stuff. Reviewers are encouraged to give "credit where credit is due, and valuable feedback where needed."
You can get your own Honestly.com profile, which you may create yourself or claim one that has been created for you, helps you take control of and build your own professional reputation. Get recognition for your accomplishments and actively manage your career growth.
My question for you is, is this idea a good one or a bad one?
My feeling is that it can really only lead to bad feelings at a minimum. If you wanted to say something nice about someone you would probably just say it to their face or do something nice- you wouldn't post it on a website. If you wanted to gripe about someone, you'd probably do it in a faceless medium like this one.
..
Today we picked Billy Joel. The song's lyrics are in bold.
1. PIANO MAN… "Sing us a song, you're the piano man, Sing us a song tonight. Well, we're all in the mood for a melody, And you've got us feelin' alright"
What is your favorite Karaoke song to sing with?
I'm not the Karaoke type. Sorry peeps.
2. CAPTAIN JACK…"Saturday night and you're still hangin' around, Tired of livin' in your one-horse town. Like to find a little hole in the ground, For a while"
If you grew up in a one-horse town, are you still there, or did you try living somewhere else?
Grew up in a big city and migrated to Hooterville.
3. NEW YORK STATE OF MIND…"It comes down to reality-and it's fine with me 'cause I've let it slide, Don't care if it's Chinatown or Riverside, I don't have any reasons, I've left them all behind- I'm in a New York state of mind."
What is your favorite New York food?
Seems like NY takes credit for stuff invented elsewhere and migrated to NY. I'm not really sure what really qualifies for NY food, besides mega taxes on it and possible rats nearby.
4. SHE'S ALWAYS A WOMAN TO ME…"But she'll bring out the best And the worst you can be, Blame it all on yourself, Cause she's always a woman to me"
Has someone else ever brought out the best or worse in you?
The tooth fairy for sure.

5. MOVIN OUT…"Workin' too hard can give you a heart attack ack ack ack ack ack, You oughta know by now. Who needs a house out in Hackensack? Is that what you get for your money?"
What is the most annoying line from a song lyric of all time?Pretty much any line from the stuff my daughter listens to.
6. ONLY THE GOOD DIE YOUNG…"They say there's a heaven for those who will wait. Some say it's better but I say it ain't. I'd rather laugh with the sinners than cry with the saints …Sinners are much more fun…"
What would heaven be like for you? A shopping mall? A forest? Mansion? Do tell… An outlet mall and a full wad of doe in my wallet.
7. JUST THE WAY YOU ARE…"Don't go trying some new fashion, Don't change the color of your hair. You always have my unspoken passion, Although I might not seem to care…"
Have you ever changed something about yourself to please somebody else? ppffttt. yeah right.
8. STILL ROCK N ROLL TO ME…"Should I try to be a straight `A' student?
If you are then you think too much. Don't you know about the new fashion honey? All you need are looks and a whole lotta money. It's the next phase, new wave, dance craze, anyways , it's still rock and roll to me…"
What besides "looks and a whole lotta money" would you require in a mate? What the heck else is there?
9. YOU MAY BE RIGHT…"You may be right, I may be crazy. But it just may be a lunatic you're looking for…"
Do you like bad boys (girls) or good boys (girls)? When they are my boys/girls, they'd better be good doggone it.
10. WE DIDN'T START THE FIRE… "Wheel of Fortune, Sally Ride, heavy metal, suicide, Foreign debts, homeless vets, AIDS, crack, Bernie Goetz, Hypodermics on the shores, China's under martial law, Rock and roller cola wars, I can't take it anymore"
List 13 things for a Billy Joel verse in this aggravating song…
forgotten thunks, politicians who aren't willing to work together, dumbos running for office, dumbos on TV talking about dumbos running for office…I'm out.
11. TELL HER ABOUT IT…"Tell her about it. Tell her all your crazy dreams. Let her know you need her, Let her know how much she means…"
Have you told your significant other or dearest family member recently how much
they mean to you? My parents when I knew I was losing them. I would advise anyone to do the same.
12. UPTOWN GIRL… "I'm in love with an uptown girl, She's been living in her white bread world. As long as anyone with hot blood can, And now she's looking for a downtown man. That's what I am…"
Have you dated someone above or below your "level"? (richer or poorer). Did you feel comfortable with them? I guess it's all in how you define 'level'.
13. THE LONGEST TIME… "Who knows how much further we'll go on. Maybe I'll be sorry when you're gone. I'll take my chances, I forgot how nice romance is, I haven't been there for the longest time"
What is the longest you have gone without a love relationship?
It's been so long, I have no idea.
…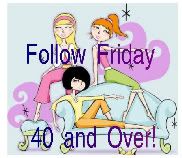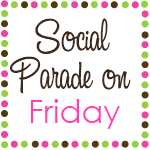 Friendly Friday
Fun Friday Follow
Google+ Comments