1. Use the word party as a verb.
2. Shots.
3. Body shots.
4. Jell-O shots. Especially Jell-O shots.
5. Read a book with the words Zen and the Art of in the title.
6. Do impressions of Austin Powers characters, especially Dr. Evil.
7. Help friends move.
8. Ask friends to help you move.
9. Crash on a friend's floor or couch.
10. Refer to breasts as "chesticles."
11. Experiment with facial hair.
12. Let your underpants show above your jeans or below your shorts.
13. Apply paint to your face for any reason at all.
14. Own beer-drinking paraphernalia.
15. Own a skull bong.
16. Know the names of the current Real World cast.
17. Remove your shirt in public?unless there is sand and a large body of water nearby.
18. Use the word dude, except when referring to a ranch or a well-dressed Englishman.
19. Use the word dawg in a sentence when referring to a friend or, worse, yourself.
20. Own a futon.
21. Own a beanbag chair.
22. Hang art framelessly.
23. Hang tapestries.
24. Drink malternative beverages.
25. Don a puka-bead necklace.
26. Google ex-girlfriends.
27. Break up with a girlfriend by e-mail.
28. Engage in pranks involving airborne food.
29. Own a Lava lamp.
30. Pool hop.
31. Live with someone you don't sleep with.
32. Share a hotel room with someone you don't sleep with.
33. Play fantasy sports.
34. Divide a restaurant bill with a friend in any way other than 50-50.
35. Sleep past 10:30.
36. Refer to a woman's genitalia as her "nappy dugout."
37. Cook exclusively on a George Foreman grill.
38. Wear a jersey with the name of a professional athlete on the back.
39. Employ any other pickup line besides "Hi, my name is _____. What's yours?"
40. Listen to Pink Floyd.
41. Use Internet acronyms, especially ROFL and LOL.
42. Shave any part of your body except your face.
43. Enjoy Jerry Bruckheimer movies.
44. Run with the bulls in Pamplona.
45. Attend Mardi Gras, Carnaval, or Burning Man.
46. Own a fish tank.
47. Fall asleep in public.
48. Call drugs by their street names (e.g., junk, smack, or whitebag).
49. Pick a fistfight by thrusting out your neck, flexing, and screaming, "It's go time!"
This article first appeared in the September 2002 issue of Esquire Magazine
Yes indeed, we had so much fun with this last year (both times ) that we are running it again!


Welcome to Monday Mayhem, the coolest place to be on a Monday.
This week's meme was borrowed from Lola –
Simply copy and paste this into your own post and respond to the prompts.
I think last year I said something about Charlie Brown's lame Christmas tree and I'm sticking to it.



2.
What holiday character do you think you're most like?
That lady on the top of this page.
3.
What holiday character does your spouse think you're most like?
Frosty….
4.
Favorite Christmas/holiday song?


5.
Most hated Christmas/holiday song?
Probably anything over-done by choral groups looking for self satisfaction or moolah. bah

6.
If you have an all holiday music radio station when do you start listening to it?
Ours is normally a classic rock station but, on Thanksgiving it morphs into a Christmas music only station- 24/7….I just started to listed today.



7.
If you have an all holiday music radio station do you love it or hate it?
They ruin the holiday excitement by starting too early.


8.
Have you ever wrapped yourself as a Christmas/holiday present? Come on…you can tell!
ppfffttt…are you kidding?



9.
Who is Rudolf The Red Nosed Reindeer's father?
I'm like the only tool who got this wrong last year.
10.
Do you drive your neighborhood or one near you at night to look at other people's holiday decorations?
You know, we've had crappy weather weekends the entire month of December so there are not a lot of lights up.
11.
When you see a heavily decorated house do you think, 'oh that's lovely'? Or do you think, 'oh criminy, that looks like Christmas threw up all over their lawn'?
I think of the Griswold's meter going round and round

12.
Are you counting the days to Christmas/Holidays with excited anticipation or dread?
I've been kind of blase about it just because I've been p.o.'d about the weather all month. I'm starting to enjoy it all now. Even put up a tree a few days ago.

13.
When was the last time you had your photo taken with Santa? Did you sit on his lap?
Neva- I'm not good with fiction.


14.
Do you make a Christmas/Holiday list for your spouse or significant other or do you rely on them to pick your gift(s) without a clue from you?
You know….I got to start doing this…..

15.
When do you put up your tree and/or menorah/and or anything else?
Just did a tree a few days ago.
16. If tree-
Real or fake?
Fake/quickie probably from Walgreens. Found it in the attic among the crap stored by a certain spouse up there.


17.
When do you take your tree/decorations down?
I wonder if I could get away with keeping it up till next year since I put it up late.

18.
Do you shop the day after Christmas sales? What do you shop for?
Not any more. The sales are usually better before or way later. Plus, I'm not into crowds.


19.
Is your work/office having a holiday party this year? Will you attend?
I work alone. If there's a party, it was last night at Jose's


20.
Do you have your New Year's Eve Plans set yet?
Nah. I take things one day at a time.
Thanks for playing!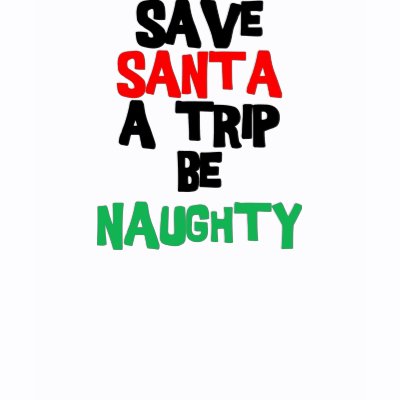 Google+ Comments