Did you hear about the computer technician who  faces a jury trial for allegedly hacking into his then-wife's e-mail account?
"She'd asked me to read her e-mails before," Walker said in an interview this week. "She gave me the password before. She didn't hide it."
Hubby #3  found that  wifey was having an affair with her second husband by hacking into wifey's email.
Then hubby went to wifey's hubby#1   with the info and hubby #1 took the info to file an emergency motion to obtain custody of his son .
Wifey found out about the email hacking and went to  she complained to police.
"The guy is a hacker," wifey told the newspaper. "It was password protected, he had wonderful skills, and was highly trained. Then he downloaded them and used them in a very contentious way."
Their state  forbids someone from accessing "a computer program, computer, computer system or computer network" to acquire property "without authorization."
Needless to say….the couple's divorce was finalized earlier this month. No word on if wifey will take on hubby #4…
How do you feel about sharing emails with significant others?
I think hubby went on a hunch which turned out to be true. This isn't really unusual.

……………………………

Today we picked The Beatles.
1. HARD DAYS NIGHT : "You know I work all day, to get you money, to buy you things, and it's worth it just to hear you say, you're gonna give me everything…"
Have you ever supported another person?
You mean like a couple of freeloaders arguing in my kitchen right now?
2. ALL YOU NEED IS LOVE: "Nothing you can make that can't be made. No one you can save that can't be saved. Nothing you can do but you can learn how to be you in time, it's easy. All you need is love…"
What 3 things do you need besides love?
Dogs, the internet, and chocolate in the afternoon.
3. BACK IN THE USSR: "Been away so long I hardly knew the place, gee it's great to be back home…"
What is the most unusual place you have visited?
The former jail which is now a hotel that I stayed at in Boston last summer.
4. DO YOU WANT TO KNOW A SECRET?: "Listen, doo da doo, do you want to hear a secret? Do you promise not to tell?…"
What was the last secret you heard?
Dude…it's a secret…hello..
5. DRIVE MY CAR: "Baby you can drive my car. Yes I'm gonna be a star. Baby you can drive my car and maybe I'll love you…"
When was the last time you drove someone else's car?
I've moved my daughter's car out of the driveway so that I can get out.
6. EIGHT DAYS A WEEK: "I ain't got nothing but love, babe. Eight days a week"…
What was the longest week of YOUR life?
There have been a few…I can assure you.
7. GET BACK: "Jojo was a man who thought he was a loner, but he knew it couldn't last. Jojo left his home in Tucson Arizona, for some California grass. Get back!Get Back! Get back to where you once belonged…"
Where do YOU belong?
In a warm and sunny climate right now.
8. GOOD MORNING GOOD MORNING: "Everyone you see is half asleep, and you're on your own you're in the street…"
What is your morning routine?
Who cares really….wake up…use the girls room, brush my teeth, take the dogs out, come home, shower, go online. Wow.
9. HELLO GOODBYE: "I don't know why you say goodbye I say hello, hello, hello…"
Who was the last person you said goodbye to that you look forward to saying Hello to again? Mr. T
10. YESTERDAY: "Yesterday, all my troubles seemed so far away, now it looks as though they're here to stay, oh I believe in yesterday…"
What was the best event of yesterday (the day before today)?
Getting my new e-reader to function.
11. WITHIN YOU WITHOUT YOU: "We were talking about the space between us all and the people who hide themselves behind a wall of illusion…"
Spiritually, do you believe in afterlife, reincarnation or nothing at all?
Do you have any idea how many people and other living organisms have inhabited this planet?
12. WHEN I'M 64: When I get older losing my hair, many years from now…will you still be sending me a valentine, birthday greetings, bottle of wine?…"
What was your favorite age to be?
29…which is why I've been there for so long.
13. WE CAN WORK IT OUT: "Try to see it my way, do I have to keep on talking till I can't go on? While you see it your way, run the risk of knowing that our love will soon be gone, we can work it out…"
What is the most drastic thing you ever did to try to save a relationship/friendship? Does marriage count?
14. THE NIGHT BEFORE: "We said our goodbyes the night before, Love was in your eyes the night before, Now today I find, you have changed your mind…treat me like you did the night before…"
Anything change drastically just overnight for you?
We finally hit freezing.
15. FOOL ON THE HILL: "But nobody wants to know him, they can see that he's just a fool. And he never gives an answer but the fool on the hill sees the sun going down and the eyes in his head see the world going round…"
Were you ever teased or bullied in the past?
Teased my hair but, that was a bad idea.
16. SHE'S A WOMAN: "My love don't give me presents, I know that she's o peasant. Only ever have to give me, love forever and forever, my love don't give me presents…"
What was the last gift your significant lover gave to you?
Think I got some bling last weekend.
17. SEXY SADIE: "She came along to turn on everyone, sexy Sadie the greatest of them all, Sexy Sadie how did you know, the world was waiting just for you…"
What is sexy about your significant other?
Must be his bald spot. Could be the wrinkles.
18. REVOLUTION: "You say you want a revolution, well you know, we'd all want to change the world…"
What would you change about the USA right now if you could (besides war)? heeheeeheee…give Alaska back….
19. PENNY LANE: "Penny Lane is in my ears and in my eyes, there beneath the blue suburban skies…
Tell us about your favorite street. It doesn't have to be the one you live on now… who has a favorite street? I'm suppose to say Abby Road aren't I?
20. PAPERBACK WRITER: "It's a thousand pages give or take a few, I'll be writing more in a week or two. I can make it longer if you like the style, I can change it round and I want to be a paperback writer…."
What would your book be about if someone advanced you money to write one? All of the crappy memes I've bored my readers with. For sure.
21. NOWHERE MAN: "He's a real nowhere man, sitting in his nowhere land, making all his nowhere plans for nobody.."
Who do you feel is clue-less? HUH?
22. NORWEGIAN WOOD: "She showed me her room, isn't it good Norwegian wood?"
What piece of artwork or furniture are you most proud of?
How long is this thing anyway?
23. MICHELLE: "I love you I love you I love you, that's all I want to say, until I find a way, I will say the only words I know that you'll understand…
Have you ever dated a non-US born person? (If you are from another country , have you dated anyone outside your borders?) I freakin' married an Aussie!
24. MAXWELL'S SILVER HAMMER: "Bang Bang Maxwells' silver hammer came down on her head, bang bang Maxwell's silver hammer made sure that she was dead…"
How would you like to die if given a choice?
Old and rich.
25. MAGICAL MYSTERY TOUR: "Roll up for the mystery tour. The magical mystery tour is waiting to take you away, waiting to take you away take you today…"
What was the last tour you went on?
Magical Mystery Tour of course.
26. LADY MADONNA: "Lady Madonna baby at your breast, wonders how you manage to beat the rest…"
How do you feel about public breast feeding?
Why would I breast feed the public? Gross.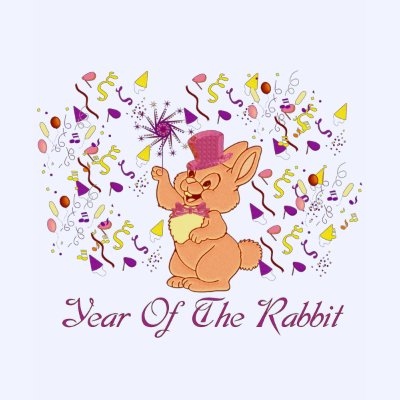 Google+ Comments