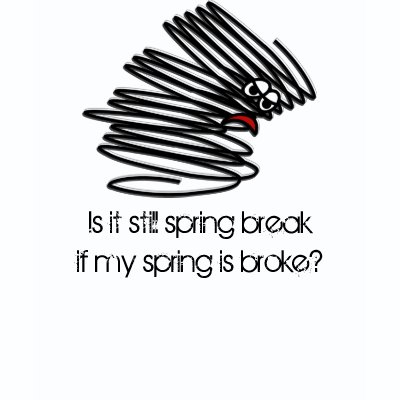 Did ya know…
The spring equinox marks the first day of the spring season in the Northern Hemisphere, while marking the first day of autumn in the Southern Hemisphere. On this day, the Sun is directly over the earth's equator, and daylight lasts 12 hours in both Hemispheres.
Sunday Stealing: The 5000 Question Meme, Part One
Cheers to all of us thieves!
2. What are the 3 most important things everyone should know about you?
I climbed Mt. Everest in my PJ's.
I studied with Gandhi.
I invented the meme.
3. When you aren't memes like this one what are you doing?
Waiting for Bud to start something new.
4. List your classes in school from the ones you like the most to the ones you like the least (or if you are out of school, think of the classes you did like and didn't like at the time).
That was like 100 years ago. Who remembers????? Recess was cool and gym stunk.
5. What is your biggest goal for this year?
Finish every Sunday Stealing on Saturday night.
6. Where do you want to be in 5 years?
Same place I said the last six times this came up. Sitting right here completing Sunday Stealing.
7. What stage of life are you in right now?
The quit asking me silly questions – I'm in a hurry to go meat Jose stage of my life. Well, and also, don't ask me for favors or for money stage of my life.
8. Are you more child-like or childish?
yes.
9. What is the last thing you said out loud?
I'm trying to get caught up with my stuff.
10. What song comes closest to how you feel about your life right now?
Let it be. Actually, it was the last thing I heard on my iPod this morning.
11. Have you ever taken martial arts classes?
Why- you wanna start something?
12. Does your life tend to get better or worse or does it just stay the same?
I guess it's all relative and how you look at things.
13. Does time really heal all wounds?
I like to move on.
14. How do you handle a rainy day?
Keep the dogs out of the muddy yard.
15. Which is worse…losing your luggage or having to sort out tangled holiday lights?
I just toss the lights. And yes, my luggage has not made it with me to my destination (American Airlines….).
16. How is (or was) your relationship with your parents?
Well, they both passed away last year.
17. Do you tend to be aware of what is going on around you?
Depends which freeloader wants my attention and what for.
18. What is the truest thing that you know?
Taxes and death.
19. What did you want to be when you grew up?
Grown up.
20. Have you ever been given a second chance?
I'm still waiting…..
21. Are you more of a giver or a taker?
Giver…to takers…
22. Do you make your decisions with an open heart/mind?
And an open dollar.
23. What is the most physically painful thing that has ever happened to you?
Freakin' 36 hour child birth with FL #1
24. What is the most emotionally painful thing that has ever happened to you?
Losing 2 parents within 7 months of one another.
25. Who have you hugged today?
Dos Peros.

Google+ Comments