Dear Comcast,
I pay 70 something dollars a month for your OnDemand package that you forced me to upgrade to when the US as we know it went digital. I did not jump ship to Dish like many other people did.
For $70 a month, I expect to get cable plus some of the high up stations (including the one hosting the losing baseball team to which I have had a life-long relationship with). For $70 a month, I expect to get a, what you all describe as , "clearer" picture. I expect to get local programing. For $70 a month I expect to get the news channels that I do want and the one that I do not want. For $70 a month, I am willing to put up with channels that try to hawk low-end jewelry and ugly a$$ watches. For $70 a month, I can program my remote (the one you gave me with the now missing, once ill -fitting back) with my favorite channels that do not include anyone thinking they are the Gospel relief to those of us in need. And for $70 a month, I enjoy watching reruns on demand and second rate movies for free.
What I don't pay $70  a month for are:
Individuals with ill fitting hair attachments telling me how to 'live better' even though they look like they are 12 years past dead.
Political rhetoric that I am not in aligned with and will never be aligned with thanks to you.
Any of the above that interrupt my programing (Clark Howard, HLN, The Anthony Trial….) every 25 minutes.

I am paying to watch the programming NOT the CRAP that is interrupting it.
Take your "SPOTLIGHT" and stuff it where the light…..well…you know…
Thanks so much.
Signed…..looking into a dish.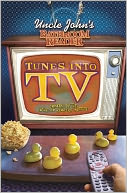 ALOHA FRIENDS
Tell me about your TV situation.
My situation- in addition to the above- is limited local channels (I live in Hooterville).
I use to live in a really large city that had oodles of TV channels.

Google+ Comments