Father's Day, began in honor of a widowed Civil War veteran who raised six children by himself.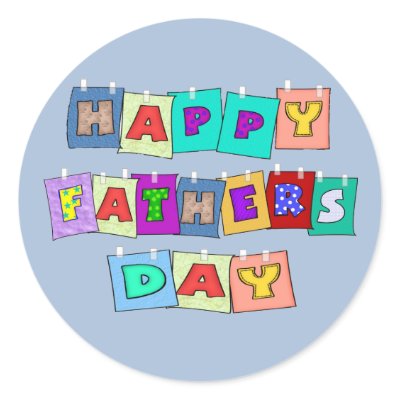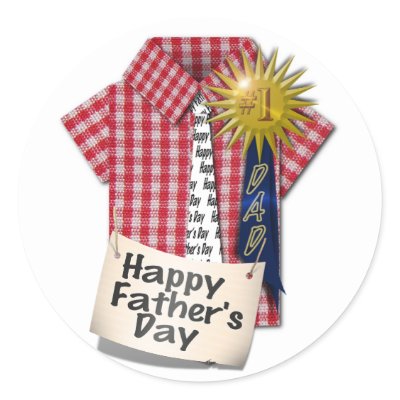 In 1966, President Lyndon B. Johnson issued the first presidential proclamation designating the third Sunday in June as Father's Day. President Richard M. Nixon signed the public law that made Father's Day permanent in 1972.
Father's Day has become a day to honor your father, but also a day to honor all men who act as father figures, including uncles, stepfathers, brothers, and grandfathers.
Happy Father's Day!
Today we ripped off a blogger known as blogger and blog named PT-LawMom. It is not her first trip to this rodeo, we've victimized her once before, in August 2008. Since it's long we will do it in parts. She does not say where she ripped it. But, it was probably stolen there as well. So, of course, that will be as far as we go. Tracing back our theft's thieves might take some time. Link back to us at Sunday Stealing!
Sunday Stealing: The Seriously Random Question Meme, Part 2
Cheers to all of us thieves!
21. Have you ever had a garage sale?
Yes. It was a lot of work but, some sweet cash.
22. What color is your cell phone?
I have a pink glitter bling case on my iphone.
23. What is the last alcoholic beverage you had?
Duh…it's Saturday night. You tell me.
24. Are you happy right now?
Kinda…in a relieved way.
25. Who came over to your house last?
My boyfriend in the brown outfit driving the brown truck bringing me a brown box.
26. Do you drink beer?
On occasion, usually not a Saturday night.
27. Have your brothers or sisters ever told you that you were adopted?
I dare them to.
28. What is your favorite key on your key chain?
The one that works.
29. What was the last movie you watched at home?
They had a Dirty Harry marathon on last week. May have been one of those.
30.What is in your pocket?
No pockets. Sorry
31. Who introduced you to your bf/gf/husband/wife?
Bennigan's happy hour.
32. Where do you hurt?
My butt from sitting and working all day.
33. Has someone ever made you a build a bear?
I'm an adult thank you.
34. What's something fun you did today?
Played fetch in the pool with my part lab.
35. What is your favorite aisle at Target?
Haven't been there since they remodeled mine.
36. When is your birthday?
This year.
37. Is there anything hanging from your rear view mirror?
Haven't noticed.
38. How many states in the US have you been to?
Good gravy…who knows for sure. (better than the last time I answered this)
39. What kind of milk do you drink?
Not a milk lover.
40. What are you going to do after this?
Leave comments on Saturday 9
Google+ Comments