from wikiHow – The How to Manual That You Can Edit
"How to increase your website traffic" is a common phrase often asked by millions of people online. Did you know that according to Netcraft, there is approximately 210 million websites out there on the internet. This number continually grows every single year with over 20,000 new domain names registered every single hour!
With the amount of new websites out there and domain names being registered, how could you stand out amongst the millions of people who are fighting for your visitors attention? In order to achieve your goals on your website, whether it's to generate more customers for your business or sell more products, you'll need one of the most important assets in building a successful website – increasing your website traffic.

Steps
Create videos and submit them to video sites. Videos are not only a great traffic generation tool, it's also a great way to build trust with your visitors. You can easily put together a video by simply using a digital camera, recording a quick video, download it onto your computer, edit it using easy to use editing software and then upload it to video sites such as YouTube. YouTube receives millions of visitors each day and having quality videos that contain a link back to your website produces great quality traffic to your website.
Setup a blog site or integrate one into your own website. Search engines love quality content and blog sites are recognized as a great source of information for visitors. You can easily create a free blog account by going to wordpress.com or blogger.com or setup one with your existing website. By frequently writing on your blog site, more people will find you on the different blog articles you've written sending you massive traffic.
Use social networking tools to build relationships with your visitors. Social networking sites such as Twitter, Facebook, MySpace etc are becoming a popular way to generate free traffic. The strategy behind social networking is to build a massive fan base and build a long term relationship with them by offering useful information and services. When you build a strong relationship with your fan base, you can instantly send them to your website by providing a link to your site.
Write quality and content rich articles. Writing content rich articles is one of the best ways to generate traffic to your website. If you write your articles that contain keyword rich content, for example a dog training service business based in New York would have keywords such as "dog training new york" in the article would help people find your article. Make sure you provide a lot of value in your articles and educating your target market instead of just pitching your services. You can use your articles in your website, blog sites, press releases, ebooks etc.
Submit your articles to popular article directories. Once you've written your article, you can begin to submit them to high traffic article directories such as ezine articles. Article directories are full of content rich articles and search engines love searching through them. Popular article directories are usually more popular then brand new websites therefore a great strategy is if search engines can't find your new website, and then most likely, they will find your article in article directories which point back to your website.
Get free publicity and exposure. Getting free publicity is easier than you think. If you have something interesting to say to the public and have credible experience and knowledge then publicity can generate a ton of traffic to your website. Start off by writing a great story about your product or service and you can submit it to press release websites such as prlog.org. You can also submit your story to various medias who would love to feature your business or services in their newspapers, magazines, radio etc. You can also ask permission to contribute to online and offline newsletters by writing quality articles for their readers.
Build links to your website through website linking. Website linking is simply having a link to your website on a popular high traffic website. Website linking works in two ways. One way is that it can generate great targeted traffic to your website and the second way is that is helps boost your websites popularity. If you had 100 websites linking to you, search engines would view your website as popular because 100 websites have voted for you and you would be ranked higher than the website will only 2 votes. You can measure your website popularly by installing Google Page Rank onto your web browser bar.
Search engine optimize your website. Search Engine Optimization is the ability to tweak your website so that you can rise higher in the search engines. 80% of people click on the first link on the first page, and then the remaining 20% is dispersed throughout the last 19 results. By optimizing your website so it reaches the first page, you can enjoy the prestige and also traffic it will bring you.
Make joint venture deals with businesses and people. You can make deals with businesses or people with huge databases that match your target audience. For example, if you were a dog training company based in New York, you could do a joint venture with all the pet stores in New York by advertising your services in their newsletters and stores. You could also exchange services instead of money by offering cross promotions.
Advertise online. There are many great sources of online advertising such as Google Adwords, Banner Advertising, Website advertising, Email advertising etc. All advertising can either be an investment or an expense. Therefore, it's important to ask yourself a few questions; is will your advertisement match your target audience? If you generate a very low response will your advertisement pay itself off? Will your advertisement receive a suitable amount of traffic that gives it a better chance of success? Online advertising is a great way to send huge amounts of traffic by replacing time with money.
Advertise offline. Don't forget you can also generate traffic to your website by using offline methods such as signage, flyers, brochures, networking events, business cards, email signatures and word of mouth marketing. By using both online and offline advertising, you double your results and generate even more traffic to your website.
Tips
Don't forget to be patient with your results. It takes time.
How do you eat an elephant? One bite at a time. Remember to take baby steps.
Have realistic expectations. Don't expect that you'll receive hordes of traffic with only one article.
Do something every day that will help you.
Warnings
Never ever spam the search engines with keywords.
Always follow search engine guidelines.
Never try to "outsmart" the search engines.
If you break search engine rules, they will ban you.
Related wikiHows
Article provided by wikiHow, a wiki how-to manual. Please edit this article and find author credits at the original wikiHow article on How to Increase Your Website Traffic. All content on wikiHow can be shared under a Creative Commons license.
………..
How it Works
• On the linky below, enter your name and what you are linking to. For example, Posh-GFC, Mel-Twitter
• If you have more than one page to link to, go ahead and post them all separately.
• Linking to a giveaway post specifically is viewed as spam, and as such, will be deleted just as spam will. For your convenience, there is a giveaway linky below the hop linky
• Under 100 GFC Followers? Under 200 Twitter? Under 200 Facebook Page likes? Under 50 in your circle? Please add "low" next to your name so we know to help you out!
• YES, you can link to your hop. You may want to add "linky" next to it.
• Make a goal to visit 5 others, like/friend them, and then leave a comment telling them hello.
Thanks for joining us!
Have fun!
OTHER COOL HOPS
(got one to add? please remind me)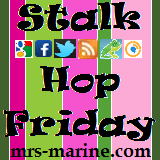 Google+ Comments