Memorial Day Weekend Travel….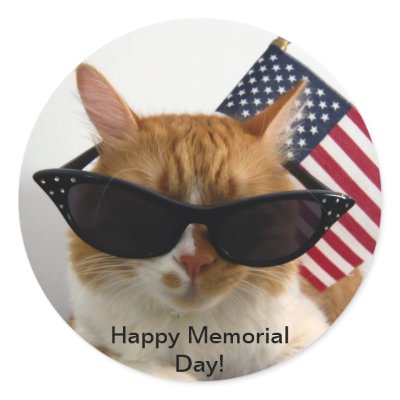 According to the folks at AAA
1.
The Memorial Day holiday travel period is defined as Thursday, May 24 to Monday, May 28.
2.
AAA and IHS Global Insight project 34.8 million travelers will journey at least 50 miles from home this holiday weekend. This year's travel is an increase of 1.2% from last year.
3.
30.7 million Americans will travel by automobile,
4.
Travel by car will account for 88% of total travel this weekend.
5.
Gas prices are :on par with last year's prices". The average price for April, at $3.89 per gallon, was just 2.5 percent different from last year.
6.
Air travel is expected to decline by 5.5 percent from last year- more than 2.5 million travelers expected to take to the air during the holiday weekend.
7.
AAA says that the increase in travel is due to "A slow, but moderate economic recovery paired with lower rates of unemployment support an increase in travel this holiday season."
8.
Travelers intend to journey an average of 642 miles round-trip this upcoming Memorial Day. This is significantly lower than last year, when travelers planned to log an average of 792 miles.
9.
The median Holiday Traveler Profile respondent expects to spend $702 this
upcoming holiday period; slightly more than the $692 expected median spending of intending travelers in 2011.
10.
Almost nine out of ten holiday travelers (88 percent) will take to the nation's roadways during the Memorial Day weekend.
11.
The most common expected travel party (36 percent) is a party composed of two adults.
12.
The expected activities during the holiday are predominantly focused around visiting with friends and family, and dining.
13. 4.5 percent of holiday travelers are expected to travel by rail, bus and watercraft.
Google+ Comments