Sunday Stealing, The SCARY meme
1) What do you think is the best costume for Halloween?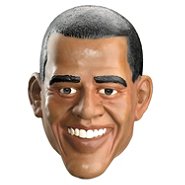 2) What would an alien think of humans if it came to Earth on Halloween?
Depends where on earth cause not everyone is high on candy.
3) Who Would you haunt?
Certain members of congress are deserving.
4) Are you afraid of the dark?
nada, I'm kinda blind anyway
5) Do you pass out candy, or hide with the lights off?
Hubby hands it out while I tame the wild canines.
6) What Scary movie do you like best?
The Original….Night of the Living Dead
7) If you had to wear a costume for a week, what would you be?
Judge's robe or doctor's coat
8) What do you think about Ouija boards?
Isn't is a Milton Bradley piece of painted plywood?

9) Have you ever told ghost stories around a fire?
Not recently
10) Trick? or Treat?
I favor the sparkly stuff.
11) Have you ever been in a haunted house?
There is a lot that goes into actually proving that a house is 'haunted', and that 'haunted' actually exists. My husband grew up in a 100+ year old that was just plain creepy. If something should have been haunted, it should have been that.
Can you tell that I don't do well with fiction?
12) What would you do if you saw a ghost?
Right.
13) Question 13, should we have skipped this and jumped to 14?
Bud would have just skipped the number entirely to see if anyone caught it. Usually, Gal or Kwiz would notice.
14) Are you brave enough to walk into a grave yard after dark on Halloween?
Dude, I've got an overly protective-aggressive pitbull.
15) Do you like chocolate? what kind:
The sugar-free kind that I get into trouble eating too much of.
16) Who would look better in a clown costume? Obama or Romney?
Um….perhaps one of them wears one on a daily basis…
and those surrogates…..
17) Are you in the path of Frankenstorm?
There is a chance I'm kinda old for this question.
18) Post a link to any other blog:
http://sundaystealing.blogspot.com/
Google+ Comments