I've never even heard of this however, I must say that I am intrigued.
It's the Bunga Bed Pet Bed in Blue, Pink, or Tan
Bunga Bed Pet Beds
There's something about the everyday shoe that inspires animals to climb great heights or perform acts of subterfuge to attain it. With this in mind, the makers of Bunga Bed style their pet beds after a rubber clog. Layers of soft fleece surround cats and dogs, and a rubber dome creates space to burrow or just lie around thinking about nothing.
Outer shell resembles a shoe
Soft fleece lining
Rubber exterior wipes clean
Fits most small- to medium-sized cats and dogs
Dimensions: 24″ (L) x 10.5″ (W) x 8″ (H)
Weight: 3 lb.
It's a deal for $15.99- was $59
Bunga Bed Pet Beds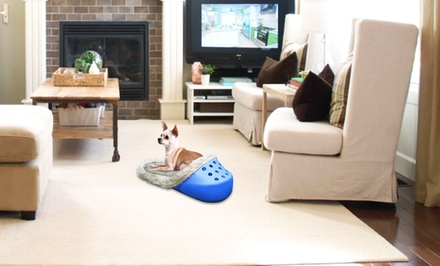 Bunga Bed Pet Bed in Blue, Pink, or Tan
Google+ Comments