Does your dog want to sit in the front seat with you while you drive?
This drives me nuts.
My 110lb guy things he's a toy poodle sometimes. One of those times is when I driving and he wants to sit in my lap. No, I will not be one of those people. I really like my car and don't need any preventable problems.
I could consider getting one of these. I like the way it blocks while allowing dogs to watch you drive.
Dogs can peak up at the driver's seat through this barrier's mesh window, so they won't feel isolated or scared on long car trips.
Keeps dog secure in back seat
Nylon material
See-through mesh
Easy to clean
Dimensions: 20″ (L) x 22″ (W) x 1″ (H)
PetZoom Dog Barrier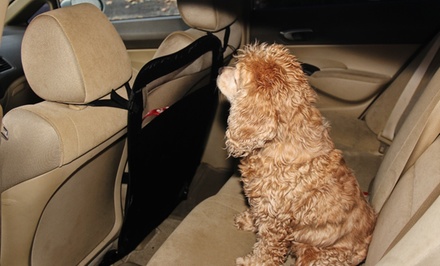 PetZoom Dog Barrier. Free Returns.
Google+ Comments