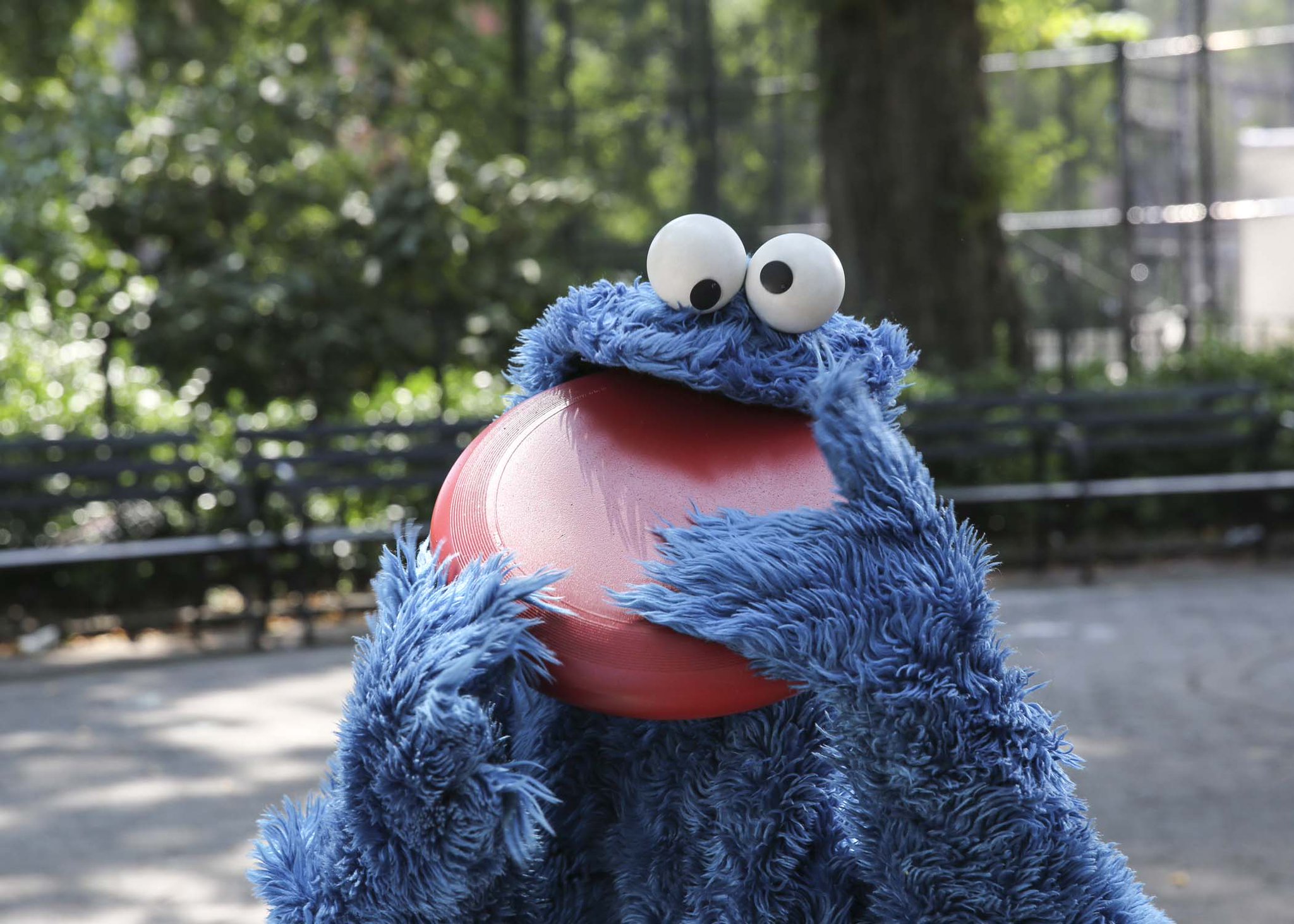 Bet you didn't know this:
Cause that would make me ice cream…. CHOCOLATE CHIP COOKIE ICE CREAM!!!! Nom nom nom nom nom nom nom nom nom nom nom

— Cookie Monster (@MeCookieMonster) June 7, 2017
Saturday 9: C Is for Cookie
Don't blame Sam. Harriet requested Cookie Monster.
I own it.
1) This week's featured artist, Cookie Monster says his favorite TV show is Monsterpiece Theater. What show do you try never to miss?
Monsterpiece Theater.
2) Though he goes by Cookie Monster professionally, he is still called Sid by his family. When will you next get together with your relatives?
Probably never since everyone has even passed on or doesn't talk to one another.
3) Now for the cookie questions! Where do you weigh in on this age-old controversy: Is a brownie a cookie or a cake?
Dude. Brownie is a brownie. Unless some jokester puts too much baking soda/powder and it becomes a cake.
4) Fig Newtons contain no cholesterol. Do you read nutrition labels before eating snacks? Or does knowing the truth about your favorite sweets ruin your enjoyment?
I'm sorry. Did someone confuse a Fig Newton with a cookie?
Yes I do read.
5) Biscotti are designed for dipping into drinks. Do you like to dunk your cookies?
I dunk them into my mouth.
6) Do you prefer cookies made with milk chocolate chips, dark chocolate chips or semi-sweet chocolate chips? Or are you a rebel who prefers butterscotch chips?
I make sugar free chocolate chip cookies that I really like a lot.
7) Bill Murray once said, "Raisin cookies that look like chocolate chip cookies are the main reason I have trust issues." Do you like raisin cookies?
I do but, they are not for every batch, now are they?
8) Nabisco still sells animal-shaped cookies in a red box that looks like a train car labeled, "Barnum's Animals." However Ringling Brothers and Barnum and Bailey Circus gave their last-ever performance on May 21, 2017. Have you ever been to the circus?
I have although, I was never a huge fan of the circus. My daughter had a friend who was one of those aerial acrobats for for Ringling. She has a new job now.
9) Have you ever received a memorable fortune in a fortune cookie?
I cannot remember the last time that I had a fortune cookie. Sorry folks.
Is it me or is this world in disarray?
Google+ Comments